Analyze your occupancy rates in real time 
Jooxter allows you to retrieve usage data from your spaces to understand your employees' habits and how your workspaces are actually used.
IoT as a partner to optimize your workspaces
Jooxter displays your occupancy rate, peak periods, anonymous people count, etc. on dashboards with the data collected via occupancy sensors to know your workspace usage:
Data to make decisions quickly
Collecting your office data is key to understanding your occupancy needs. Jooxter's occupancy sensors provides you with this real time data.
Displaying your office usage on dashboards
Analysing your occupancy data is the first step in optimising your workspace. The Jooxter dashboards provides you with graphs in order to make data-informed decisions.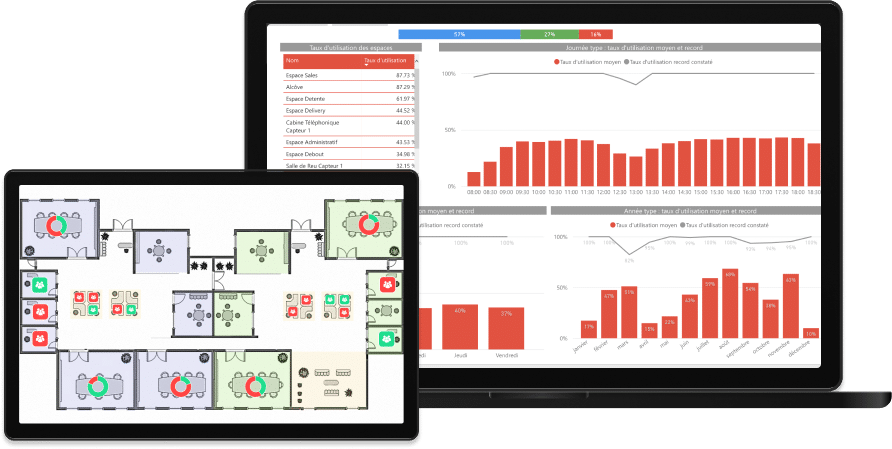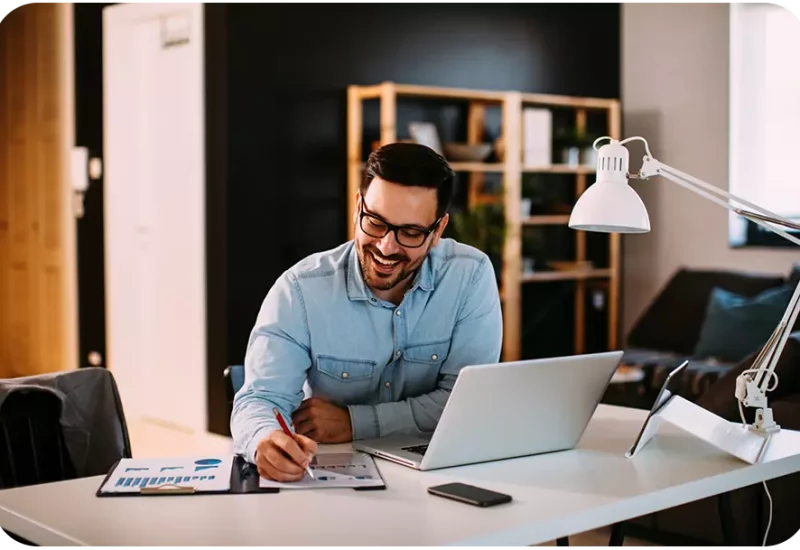 We have designed the offer to allow you to understand and optimize the use of your workspaces based on reliable and tangible data. Our offer guarantees you 3 advantages:
Easy and fast deployment
Autonomous presence detection sensors needing no building works or electricity connexion
Workplace analytics
Comprehensive data, clear KPI helping to make thorough data-driven decisions
Non-intrusive for the people working in the building
A discreet solution that will not interfere with the building usual life
They have optimised their workspace with Jooxter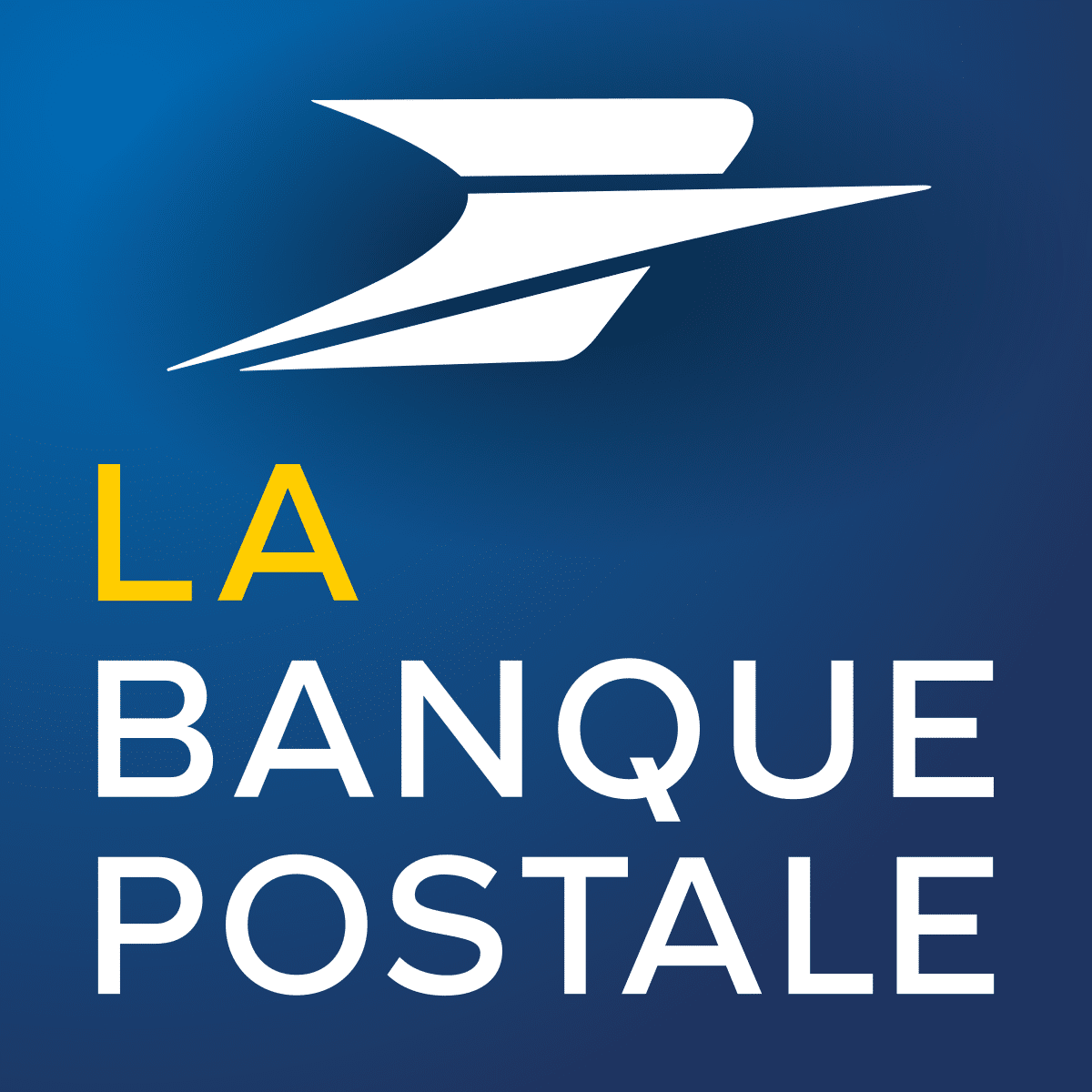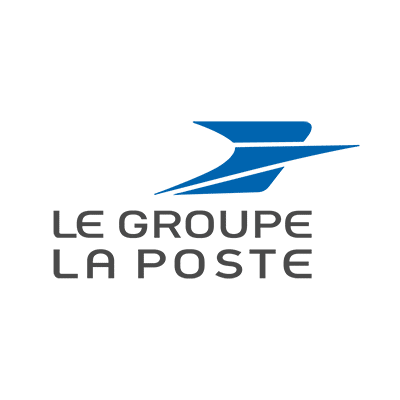 Discover our different packs
BUSINESS Manage your spaces in a simple and fluid way
Responsive / mobile web application
Flex office management
Management of work spaces
Customized push notifications
Administrator & user support
ENTERPRISE Manage occupancy and collaboration in hybrid mode
All the features of the Business package, but also :
Team dashboard (presence,




status, forecast)

Spaces dashboard (reservation rate, adoption rate




adoption rate, volume...)

Advanced collaboration features

Synchronize my reservations with




Outlook or Google

Outlook Add-in
Single Sign On connection (SAML2)

User synchronization (SCIM -




Azure Active Directory - API)

Imports / exports of




account
PREMIUM Manage hybrid work in your connected buildings
All the features of the Enterprise package, but also :
Advanced Spaces dashboard (rate of




usage, space occupation...)

API's Connectivity
Presence and counting sensors

Mass import/export of




usage data

Support with dedicated contact person
BUSINESS Manage your space in a simple and fluid way
Web / responsive / mobile app
Flex office management
Meeting room management
Personalized push notifications
Users & administrators support
ENTERPRISE Manage occupancy and collaboration in hybrid mode
Not only features of the business package but also :
Advanced collaboration features
Synchronize my bookings with Outlook or Google
Outlook Add-in
Single Sign On (SAML2)
User synchronization (SCIM - Azure Active Directory - API)
Workspace Dashboard (occupancy and booking rate)
Team Dashboard (attendance, occupancy rate, forecast)
Mass import / export of account data
PREMIUM Drive your workplace efficiency with smart buildings/ IoT
Not only features of the enterprise package but also :
Automatic meeting checkin and checkout with presence sensor
API's Connectivity
Presence and couting sensors
Mass import/export of usage data
Import/export reservation and team location data
Support with dedicated contact person
BUSINESS Manage your space in a simple and fluid way
Web / responsive / mobile app
Flex office management
Meeting room management
Personalized push notifications
Users & administrators support
ENTERPRISE Manage occupancy and collaboration in hybrid mode
Not only features of the business package but also :
Advanced collaboration features
Synchronize my bookings with Outlook or Google
Outlook Add-in
Single Sign On (SAML2)
User synchronization (SCIM - Azure Active Directory - API)
Workspace Dashboard (occupancy and booking rate)
Team Dashboard (attendance, occupancy rate, forecast)
Mass import / export of account data
PREMIUM Drive hybrid work in your connected buildings
Not only features of the enterprise package but also :
Automatic meeting checkin and checkout with presence sensor
API's Connectivity
Presence and couting sensors
Mass import/export of usage data
Import/export reservation and team location data
Support with dedicated contact person
Let's start optimizing your spaces
Everyday we make our clients' and users' workplace smarter
Book a demo
Book a demo