Jooxter, its employees and its core business
Jooxter was born in the heart of innovation in the North of France at Euratechnologies in 2014, Jooxter was created by Fabien Girerd, expert in Smart Building and Workplace technologies. 
Aujourd'hui, Jooxter c'est +200 grands comptes et + de 250.000 collaborateurs qui utilisent notre solution, répartis sur 40 pays. En forte croissance, l'entreprise est composée de 50 collaborateurs, de 6 nationalités différentes, parlant 9 langues et travaillant dans quatre pays (France, Luxembourg, Italie et Royaume-Uni)
As a pioneer of Smart Occupancy, we play an essential role in helping companies adapt to new ways of working:
Simplify the management of telework (e.g. who is in the office, where and when?)
Optimize collaborative spaces (e.g.: visualize and analyze spaces and their occupancy in real time)
Understand and act on the occupation of workspaces (e.g.: intelligent opening/closing, carbon impact management, etc.)
Nous permettons aux entreprises de s'adapter en temps-réel grâce à notre application intelligente et notre déploiement facile (possible 100 % à distance). En plus, Jooxter est parfaitement intégré à l'environnement de travail de tous les collaborateurs (Office 365, G-suite, outils de visio & chat, etc.).
Complété par un dispositif basé sur l'IoT, Jooxter fournit des données d'occupation en temps réel afin d'anticiper les flux sur sites et d'adapter la disponibilité des espaces de manière automatisée (intelligence artificielle).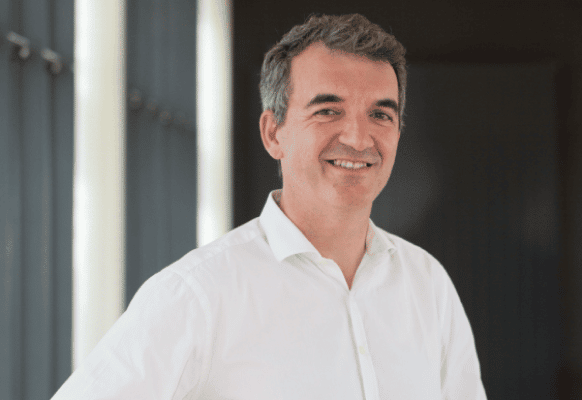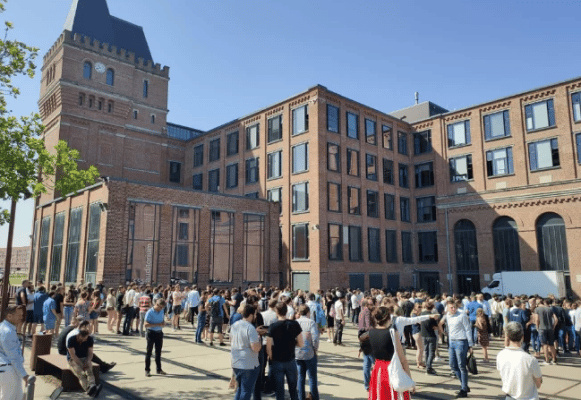 The main features of Jooxter
Jooxter est une entreprise multiculturelle, l'anglais est notre moyen de communication principal
Nos clients sont présents partout en France et dans le monde !
We don't confuse speed with haste: efficiency is our watchword
"Customer first" is our mindset
We are in full development; there are therefore many opportunities for internal growth: vertically and/or horizontally
JULIEN VIGARIÉ
Head of product
FRANÇOIS COSYNS
Head of Customer Success Manager
CORALIE MERIGUET
Marketing Manager
THOMAS JACQUEMET
development engineer
BAPTISTE LEGRAND
Sales Manager
ROMAIN DUSAUTIER
sales MANAGER
ANTOINE HAMELIN
SALES MANAGER
OUMAIMA CHENTOUF
sales manager
GUILLAUME DE TOMASI
PRODUCT DESIGNER
LAURENT KHONG
Hardware Technical Director
ANA CRISTINA URÍAS
PRODUCT MARKETER
MAXIME HILBERER
Development Engineer
BERNARD PAGOAGA
FRONTEND WEB DEVELOPER
TOM JABLONSKI
Development Engineer
HENRI WALLART
Development Engineer
ANTOINE UBRICH
Technical Head of IoT Products
SÉBASTIEN GAUTRIN
development engineer
NICOLAS GAILLOT
Head of customer project and delivery
YU PING GUO
SUPPORT MANAGER
VALENTIN BISCARRAT
Sales manager
THIBAUD MASSARD
Project manager
CAMILLE FINAND
product manager
ISABEL MATA LEÓN
PROJECT MANAGER
PIERRE-LOUIS BONNAT
Product manager
GEORGES AWAD ALLAH
Project manager
ROMAIN GICQUIAUD
Support manager
LIDIA OLIVEIRA
Project manager
ANTOINE MORONI
Sales manager
SOULAYMAN BENTAMER
Project MANAGER
MOHAMED WALID NOUARI
Supply chain manager
JULIEN GUILLEMOT
Customer success manager
MARC CHEVALLIER
IOT solution project assistant
Rapprocher les Hommes pour un environnement
de travail plus responsable
Everyday we make our clients' and users' workplace smarter