Combine quality of life and space performance with real-time occupancy data
 Collaboration  💡 IoT 
 CO2 reduction
Nous facilitons le travail hybride de plus de 190 grands comptes dans 40 pays
Optimize your spaces according to your real needs by homogenizing the uses and realize up to 30% space savings through the understanding of your live uses.
Collaborate in hybrid mode
Combine productivity and well-being at work by facilitating organization between colleagues and managers, and improve your employer brand through hybrid or flex office working!
Take action to control and manage your energy costs. Use Jooxter to analyze your flows and occupancy rates. Optimize your square meters by making responsible decisions thanks to occupancy and usage statistics via IoT.
Simple, fast and connected
Automatically converge face-to-face information (telecommuting - flex office) with dynamic management.

Integrated... everywhere!
User and calendar synchronization, integrationsauthentication: your tools are ours! Microsoft 365, Outlook, Teams... Jooxter integrates with your collaborative tools.

Non-intrusive (no work required) and turnkey. A process that allows us to deploy your projects within 4 to 6 weeks.
They trust us to manage
their workspaces
Control your square meters and their use
By using information about how spaces are used, it is possible to optimize their design and operation to meet the needs of occupants while maximizing their efficiency.
Create more efficient, comfortable and sustainable spaces by leveraging usage pattern analysis to optimize space design and operation.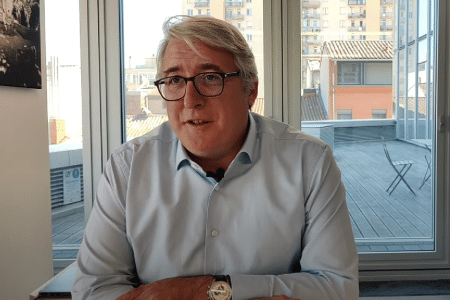 Testimony of Stéphane BOULLAY - CA Toulouse 31
Presentation by Stéphane Boullay Stéphane Boullay, Director of Human Resources, Transformation and IT at Crédit Agricole de Toulouse.
You can watch the testimonial in video format on our YouTube channel. You can also consult the testimonial of of the Village by CA Paris.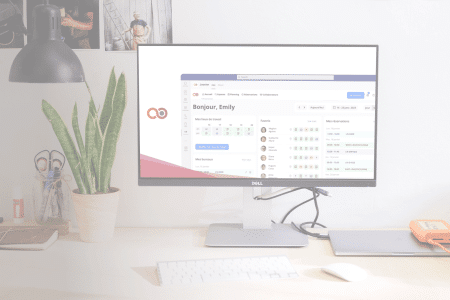 Jooxter application is available in Microsoft Teams
In the context of the Great Resignation in France, leaders and managers have become more attentive to the needs of their employees.
The development of hybrid work has also become a trigger for questioning organizational systems in companies.
Rapprocher les Hommes pour un environnement
de travail plus responsable
Everyday we make our clients' and users' workplace smarter