Veolia strengthens employee autonomy and well-being with Jooxter
Veolia Research and Innovation in the Paris region employs around 350 people across several sites. Researchers are frequently required to travel from one site to another on a daily basis, or to travel more widely outside their home site.
When they travel, their regular office, equipped with a workstation or meeting table, is empty. When they arrive at another site, they find no space available.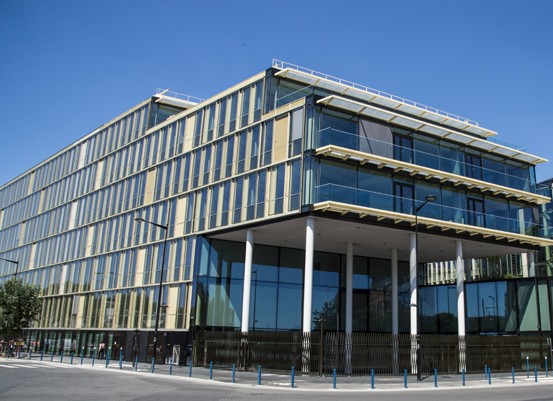 JOOXTER AND VEOLIA IN FIGURES :
Manager spaces in Jooxter
I plan my days of presence or teleworking
Before coming to the office, I reserve a space on Jooxter
My reservation automatically declares me as a face-to-face customer
When I arrive, I validate my presence by scanning the QR code, and my team now knows where I am.
A few days before my meeting, I book a room on the Jooxter web app or on my Google calendar
My reservation is synchronised in my professional agenda
I take possession of the room on time and the presence sensor automatically confirms my check-in.
If I finish my meeting early, the meeting room is automatically released
A SINGLE TOOL TO MEET A VARIETY OF NEEDS FOR DYNAMIC, COLLABORATIVE WORKSPACE MANAGEMENT AT VEOLIA
First deployment and implementation of employee mobility between different sites:
- Creation of a transit office
- Release of offices (pooling of dedicated offices)
Organising back to the office and hybrid working (telework and face-to-face) with Jooxter :
- Personal office management
- Reservations for transit offices
Management of meeting rooms and "non-reservable bubbles" via occupancy sensors:
- Monitoring and managing space occupancy
- Automatic booking and release
- Google Calendar synchronization
Want to know more?
Discover our other customer testimonials
Rapprocher les Hommes pour un environnement
de travail plus responsable
Everyday we make our clients' and users' workplace smarter