Create a hybrid work environment that reflects your image
92% of employees want to move to hybrid work
How do you simplify remote and office work while creating opportunities for collaboration? Jooxter gives you and your colleagues the flexibility and visibility required by the hybrid work model so you can thrive today and tomorrow.
Your application for hybrid collaboration
With Jooxter's features, you can empower yourself and your employees in the organization of face-to-face meetings.
You are able to share when you are in the office and when you choose remote work, a week ahead or the day before, making collaboration with your colleagues easier.
Face-to-face or distance learning?
With the location filter view on, you can quickly decide where best to work from based on your team and colleagues' choices.
Being able to see colleagues' choice of location makes working together easier. Colleagues have visibility when planning a meeting or when there is a need for an instant informal touchpoint.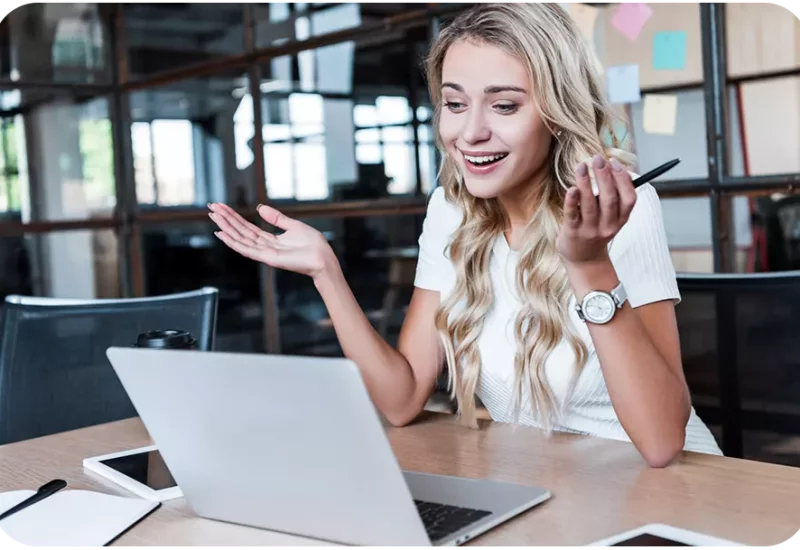 We designed Jooxter to enable teams to collaborate in a hybrid work environment. Whether you are a team, a small business or a large enterprise, our package guarantees 3 benefits:
Easy and fast deployment
Our solution is remotely deployable, in a short period of time, and can be adapted to your needs. Wireless, no special infrastructure is required.
A scalable solution
Your offer evolves with your needs.
Our integrations through SSO, Calendar synchronisation and an API are available on option.
Discover our different packs
BUSINESS Manage your spaces in a simple and fluid way
Responsive / mobile web application
Flex office management
Management of work spaces
Customized push notifications
Administrator & user support
ENTERPRISE Manage occupancy and collaboration in hybrid mode
All the features of the Business package, but also :
Team dashboard (presence,




status, forecast)

Spaces dashboard (reservation rate, adoption rate




adoption rate, volume...)

Advanced collaboration features

Synchronize my reservations with




Outlook or Google

Outlook Add-in
Single Sign On connection (SAML2)

User synchronization (SCIM -




Azure Active Directory - API)

Imports / exports of




account
PREMIUM Manage hybrid work in your connected buildings
All the features of the Enterprise package, but also :
Advanced Spaces dashboard (rate of




usage, space occupation...)

API's Connectivity
Presence and counting sensors

Mass import/export of




usage data

Support with dedicated contact person
BUSINESS Manage your space in a simple and fluid way
Web / responsive / mobile app
Flex office management
Meeting room management
Personalized push notifications
Users & administrators support
ENTERPRISE Manage occupancy and collaboration in hybrid mode
Not only features of the business package but also :
Team Dashboard (attendance, status, forecast)
Spaces Dashboard (booking rate, adoption rate, volume)
Advanced collaboration features
Synchronize my bookings with Outlook or Google
Outlook Add-in
Sign On (SAML2)
User synchronisation (SCIM - Azure - Active Directory - API)
Imports/ Exports of accounts settings
PREMIUM Drive hybrid work in your connected buildings
Not only features of the enterprise package but also :
Advanced Spaces Dashboard (usage rate, spaces occupation..)
API's Connectivity
Presence and couting sensors
Mass import/export of usage data
Support with dedicated contact person
BUSINESS Manage your space in a simple and fluid way
Web / responsive / mobile app
Flex office management
Meeting room management
Personalized push notifications
Users & administrators support
ENTERPRISE Manage occupancy and collaboration in hybrid mode
Not only features of the business package but also :
Advanced collaboration features
Synchronize my bookings with Outlook or Google
Outlook Add-in
Single Sign On (SAML2)
User synchronization (SCIM - Azure Active Directory - API)
Workspace Dashboard (occupancy and booking rate)
Team Dashboard (attendance, occupancy rate, forecast)
Mass import / export of account data
PREMIUM Drive hybrid work in your connected buildings
Not only features of the enterprise package but also :
Automatic meeting checkin and checkout with presence sensor
API's Connectivity
Presence and couting sensors
Mass import/export of usage data
Import/export reservation and team location data
Support with dedicated contact person
Creating opportunities to
work together 
Jooxter partners with you to make hybrid work seamless today and tomorrow
Book a demo